The train has two main stages. We start with the most beautiful jazz, while later on moving to more spectacular acts. DJs will close the night until early hours.
In the early evening, a concert will be reserved for all travelers on the Jazz Night Express. If you booked a ticket, you can make a reservation for a specific concert from may 1st on.
Later in the evening, the concerts and performances will be freely accessible.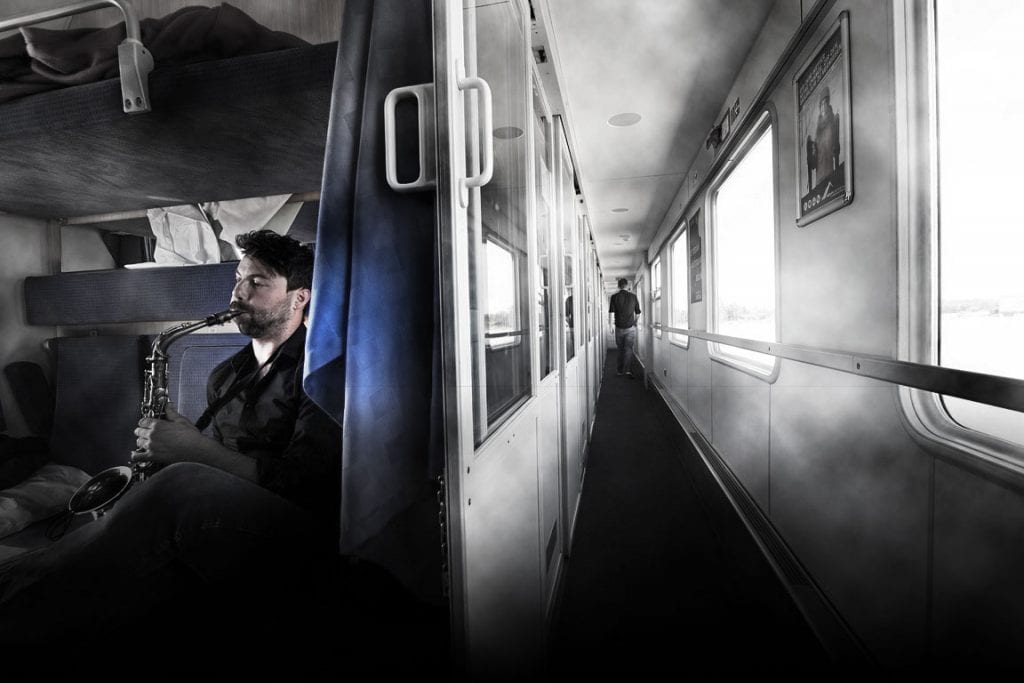 Two things make the program extra exciting this year!
Firstly, we will have a theater / poetry carriage on the train. We are still working on the details of this, but we will certainly have spoken word and we are considering a philosophy workshop. More later…
Secondly, the program on the return journey between Berlin and Rotterdam is provided by our new partner XJAZZ Berlin. We are very happy with that, as there will be musicians from Berlin on board and that promises to be a nice exchange between music cultures.
Coming weeks the program will be finalised.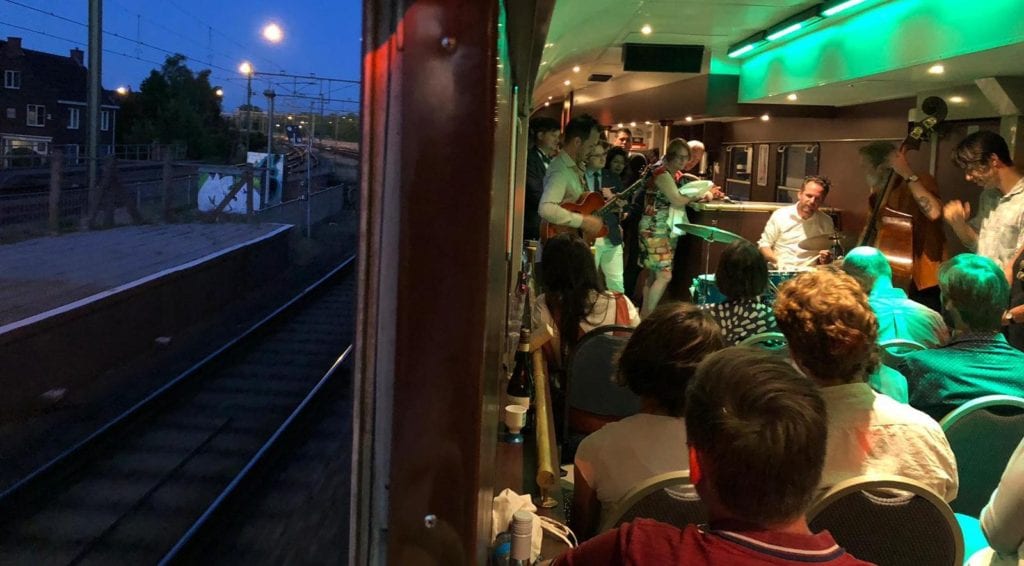 Benjamin Herman Trio
Saxophonist Benjamin Herman is one of the most original and productive jazz musicians in the Netherlands. He is well known exploring the edges of the jazz world. His fame started in the 90s with the groundbreaking ensemble New Cool Collective and of course being the best dresses man 2008 according Esquire Magazine. In 2006 Benjamin Herman won the prestigious Boy Edgar Award in The Netherlands.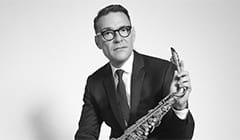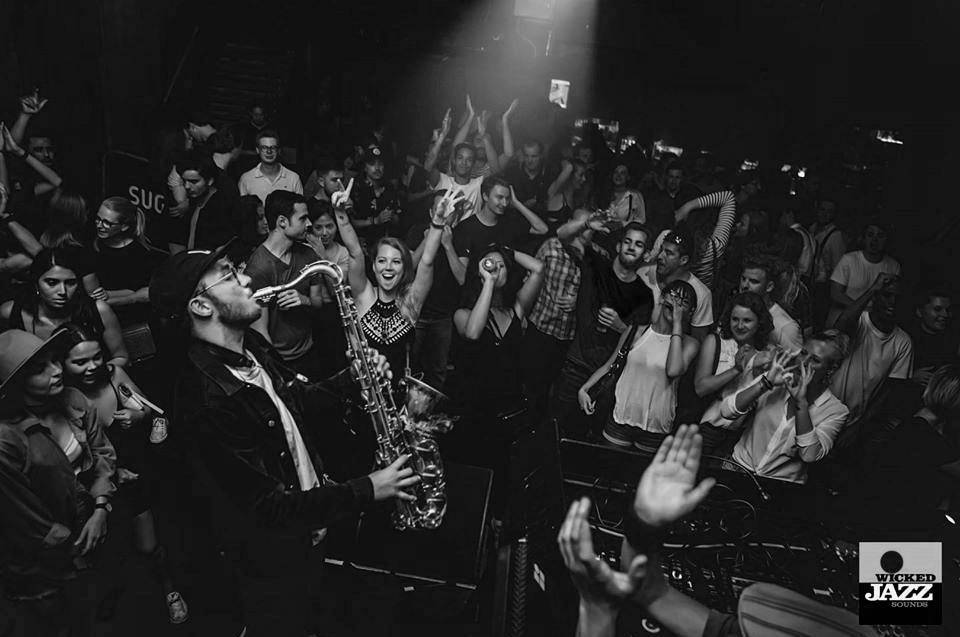 Wicked Jazz Sounds
Since 2002 Wicked Jazz Sounds has step by step grown from a party organisation into a musical platform. A family of music lovers; musicians and DJs who do what they love with heart and soul… living with music and making that music. They look at music in the widest way possible. They see jazz as a genre where a lot of other music came from. That is why they also consider funk, soul, hip-hop, disco, latin and even house as their musical base. They get their inspiration from the newest dance floor killers and music from the old heroes.
After they played in the Sugar Factory for almost fourteen years, the Wicked Jazz Sounds have now settled down at Lovelee 'young cult club' in Amsterdam for their smashing Sunday night show.
BRUUT!
BRUUT! has been making quite a name for itself. The so-called 'superjazz formation' from The Netherlands, released five albums in ten years, travelled from Tokyo to Ouagadougou and from Russia to South-Africa, has been nominated twice for a prestigious Edison Award, has been acclaimed by Esquire Magazine as Best Dressed Band and established itself as a mainstay in the Dutch music scene.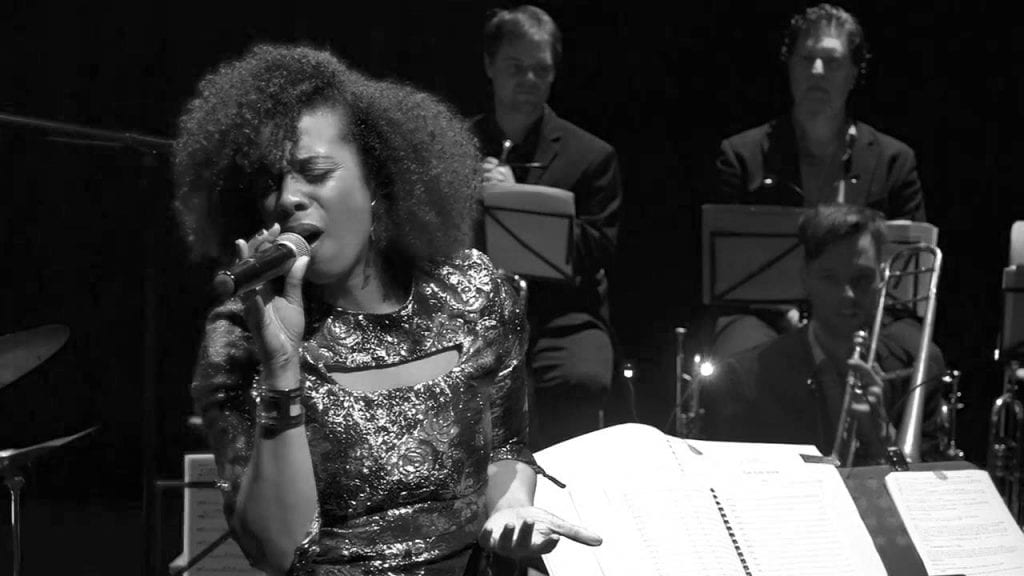 Graziëlla Hunsel Rivero
The First Lady of Jazz Amsterdam-Southeast has Suriname – Spanish roots and is the daughter of Suriname life-songs diva Anne-Marie Hunsel. Graziëlla launched herself by joining The Voice in 2014. She performs on a
regular bases during dinner show Brooklyn Nights and reached the quarter-finalin España Got talent 2019.
DJ Phil Peoples
Phil Powel aka Phil Peoples was born in Rotterdam (Holland) to a Surinam father & Dutch mother in the 70's. His love of music drives him to expose audiences to a wide range of sounds and has lead him to tour the globe, from Ibiza to Indonesia, Australia and South America.
While spearheading the move of the popular Amsterdam-based party, KISS, to Barcalona in 2004, Phil also initiated the Boogieman collective in 2009. Together with established clubs as Supperclub, Jimmy Woo and Off-Corso, he (and his colleague Sasha Dees) founded the first European hiphop filmfestival 'Black Soil'.
In 2011 Phil initiated the birth of the Rotterdam Jazz venue and cultural hotspot 'BIRD'.
His versatile approach of music takes him from his roots (Funk, Soul and Jazz) to his foundation (Hip-Hop) and future (Electronic/Dance music).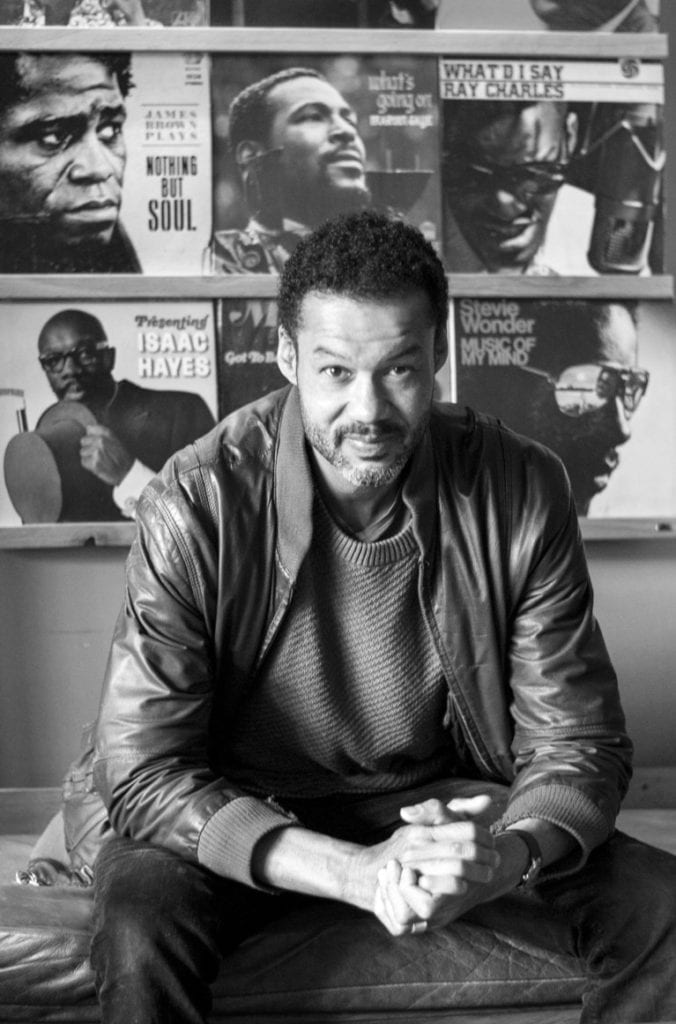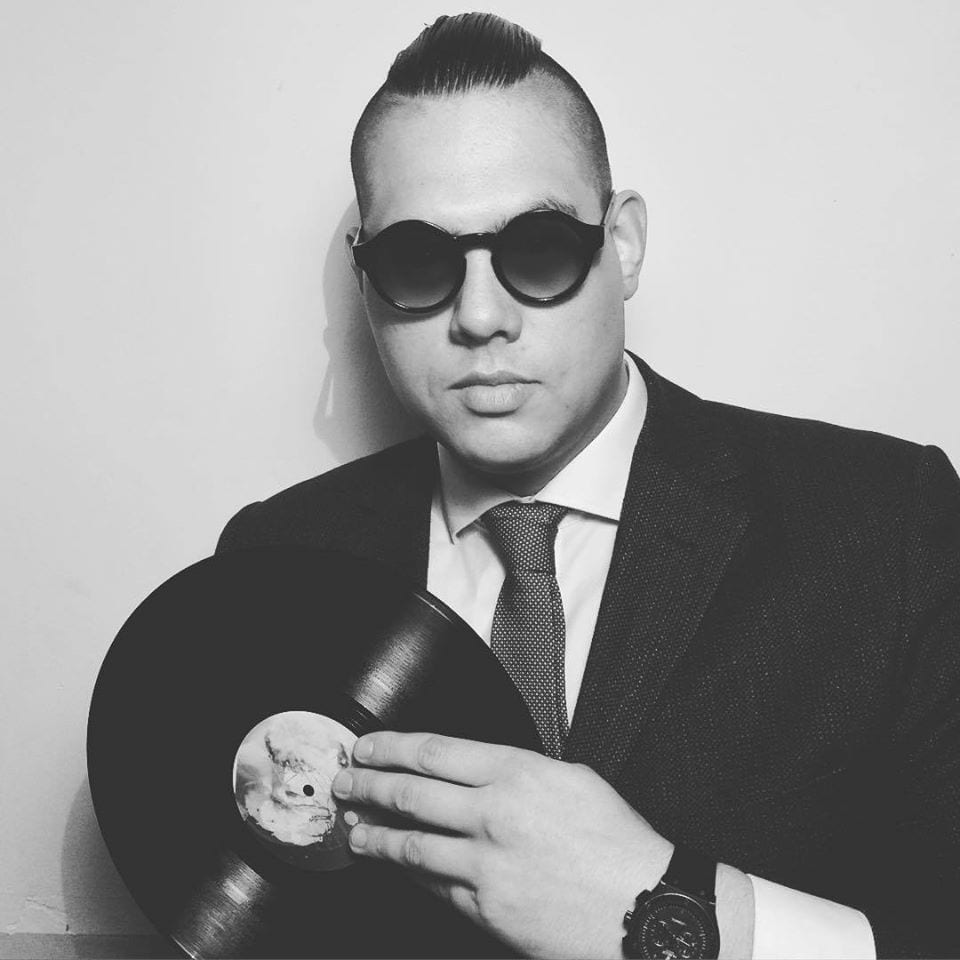 DJ Steven Pieters
Steven Pieters (1983) plays his music in clubs and festivals throughout Europe (Tresor, Dekmantel, Dimensions, Mysteryland amongst countless others) and is active on the front line of the Dutch underground house scene for almost twenty years. His trademark sound can be best described as a forward thinking blend of everything deep and funky, combining abstract rhythms with lush and uplifting emotions. He holds a reputation for bringing warm and soulful sounds with a distinct freaky edge and a powerful hypnotic groove.
After having spearheaded the Triphouse Rotterdam collective for almost a decade, he is now focusing on his solo projects. This includes his new label Instrument Of Change, monthly radio shows on Operator (Hard Mellow Space) and Red Light Radio (Triphouse Rotterdam) and solo/collaborative music production. His tracks have surfaced on labels such as Wolfskuil Ltd, Kindisch, Grammafoon, Manual, Triphouse Rotterdam and his new Instrument of Change imprint over the last years, new EP's are scheduled to drop during spring/summer 2020.
Beside his passion for house music, Steven is also a vivid collector of jazz, funk, broken beat, rare grooves and soul which he spins during marathon sets at Rotterdams favorite sea side venue Elements Beach were he holds a summer residency. Specially for the Jazz Night Express he will pack a bag full of soulful and jazzy bangers ready to set the dance floor on fire!