The very first Jazz Night Express was an amazing experience. We had great weather, loverly people and a super relaxed atmoshpere. It was quite exciting for the organization to set up such an immense project with a team of four volunteers. We are very happy that everyone enjoyed it so much.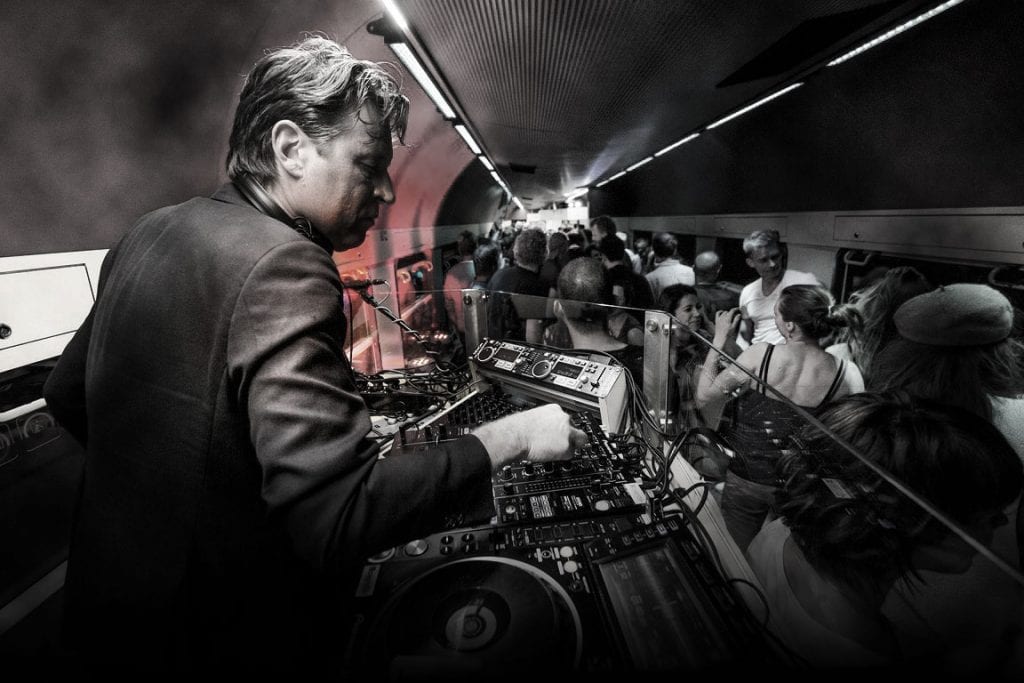 Jazz Night Express Programma 2019
NTJAM ROSIE ACOUSTIC QUARTET
Jazz singer Ntjam Rosie debuted in 2008 with Atouba, an album with her own compositions, representing a wide range of musical genres. On the record you can hear a mixture of jazz, soul and pop, with many influences from African music. Her second album Elle from 2010 is more jazz oriented. This album is considered Rosies breakthrough.
She then made numerous albums, and next autumn she will present her new album produced by saxophonist Bart Wirtz, who is also part of the Ntjam Rosie Acoustic Quartet and is traveling with us on the train.
Ntjam Rosie Acoustic Quartet: Ntjam Rosie – vocals, Bart Wirtz – alto saxophone, Koko Lawson – percussion and Ruben Croes – guitar.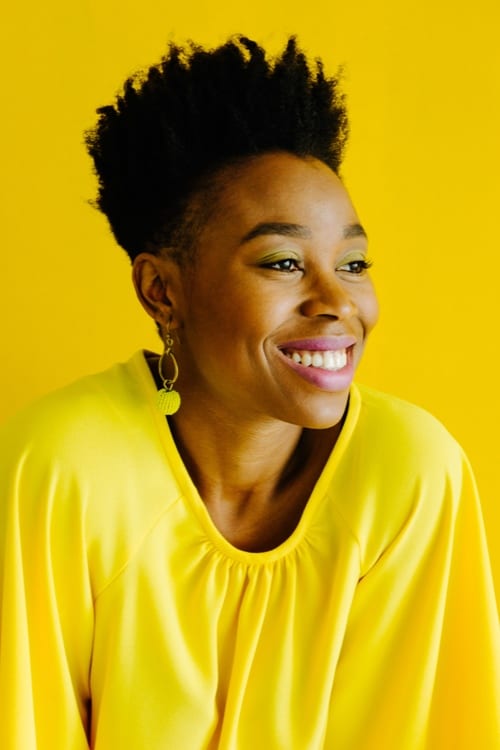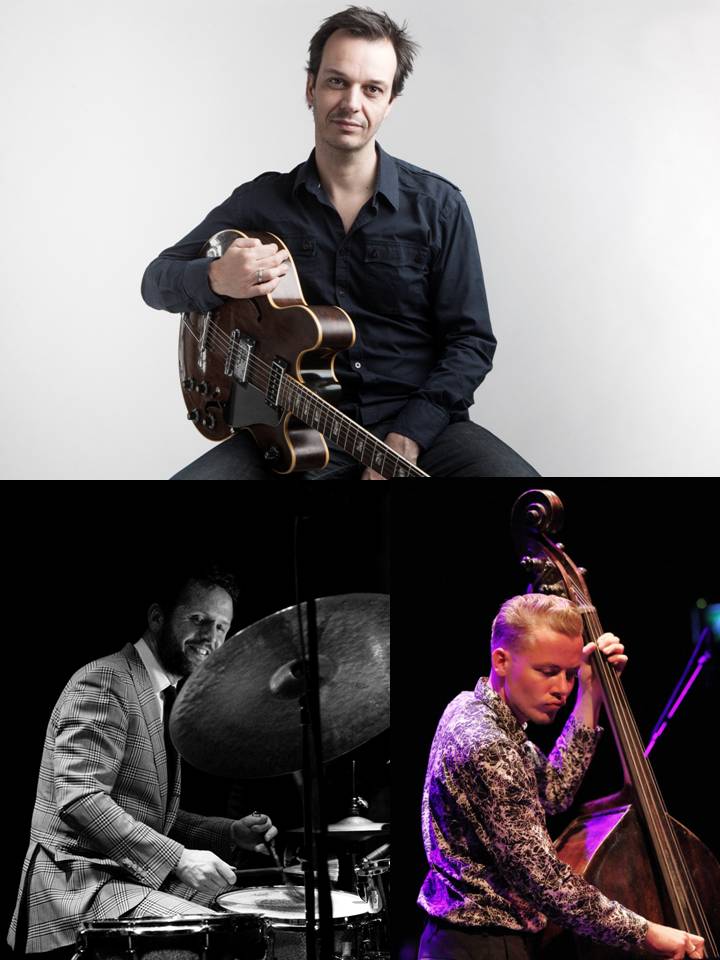 JESSE VAN RULLER, THOMAS POL & JOOST PATOCKA
Drummer Joost Patocka compiled this trio especially for the Jazz Night Express. In recent years he he was playing with the trio of Benjamin Herman, with the singers Ruben Hein, Rita Reys and Francien van Tuinen, with saxophonists Piet Noordijk, Maarten Hogenhuis and Branford Marsalis and in the band with fellow drummer Stefan Kruger, Krupa & The Genes. Besides being a teacher at Codarts Jazz in Rotterdam, Joost is the enthusiastic leader of the Aartswoud Jazz Church and the Trommel Jazz Festival.
Jazz guitarist and composer Jesse van Ruller belongs to the absolute top of his generation. He won the prestigious Thelonious Monk Award in 1995. Jesse van Ruller worked with many greats from jazz including Joris Roelofs, Brad Mehldau, Pat Metheny, Toots Thielemans, Peter Erskine, Joe Lovano, Mike Stern, Roy Hargrove and Christian McBride.
The Rotterdam bassist Thomas Pol is also the regular bass player of the Benjamin Herman trio. During his studies he developed a passion for music from New Orleans. This year Thomas made a New Orleans jazz tour through the Netherlands with Jason Marsalis.
OENE VAN GEEL & MARK HAANSTRA
Oene van Geel en Mark Haanstra share a musical history of more than
twenty years. Traversing many musical genres has led them to a surprisingly original idiom. Equipped with only a viola and a bass, they have achieved an equally surprising contrast, with what is essentially the smallest 'band' possible. March 2018 they released their album Shapes of Time and received rave reviews in the press. Oene van Geel received the Buma Boy Edgar Prize in 2013, the most important jazz
prize in the Netherlands.
"Qualities and experiences beautifully unite." – Gijsbert Kamer, De Volkskrant****
"Casual and at the same time deeply haunting." – Mischa Andriessen,Trouw****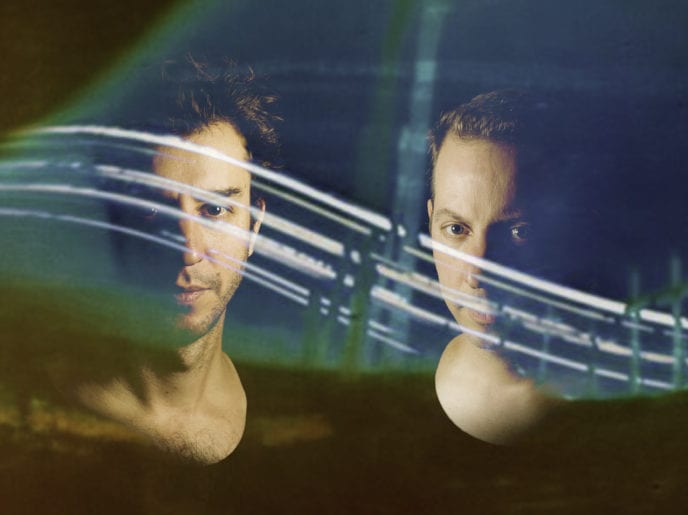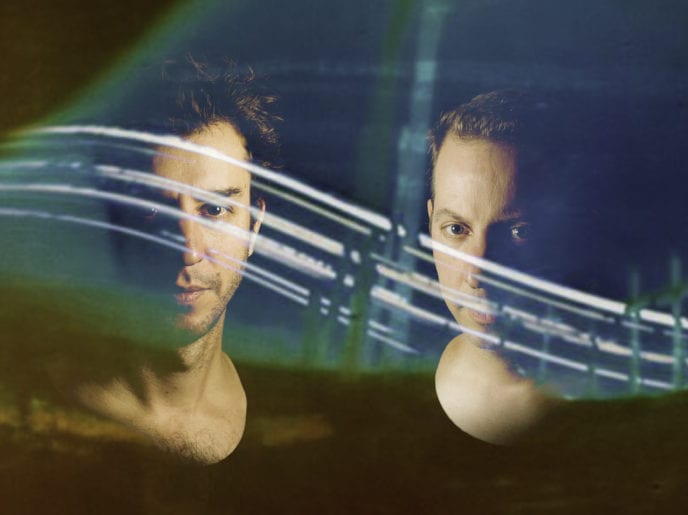 DORONA ALBERTI
Gare du Nord frontwoman Dorona Alberti toured for 12.5 years with one of the most popular jazzbands in the Netherlands. The beginning of her collaboration with Gare du Nord is characterized by the recordings of the album Sex 'n Jazz, which later became the best-selling Dutch jazz album of all time.
Dorona Alberti dreamed of more, and so her solo project Käsebrot came about: a music theater performance in which she transforms the most beautiful German songs of the past century into personal anecdotes. Alberti's versatile and powerful vocals are supported in this program by Sander de Bie on piano.
"Käsebrot is music of a high level, theater pur sang and unprecedented fun. An absolute must."- Jazzzine.
DJ MAESTRO
DJ Maestro, aka Martijn Barkhuis, is a well known Dutch jazz DJ. For his remixes of Blue Note Records, he received five platinum record awards in The Netherlands. In 2015 he released his spectacular album Little Girl Blue, a remix of the debut album of Nina Simone.
Barkhuis is not only a DJ but also a composer and arranger with a classical background. He frequently performs on various Dutch radio stations and is involved as a programmer at the North Sea Jazz Festival. His online radio station Jazz de Ville broadcasts the coolest music from Rotterdam day and night.
"Hear him spin and you'll understand why some people call Maestro a musical rollercoaster"– Mara Grimm – Writer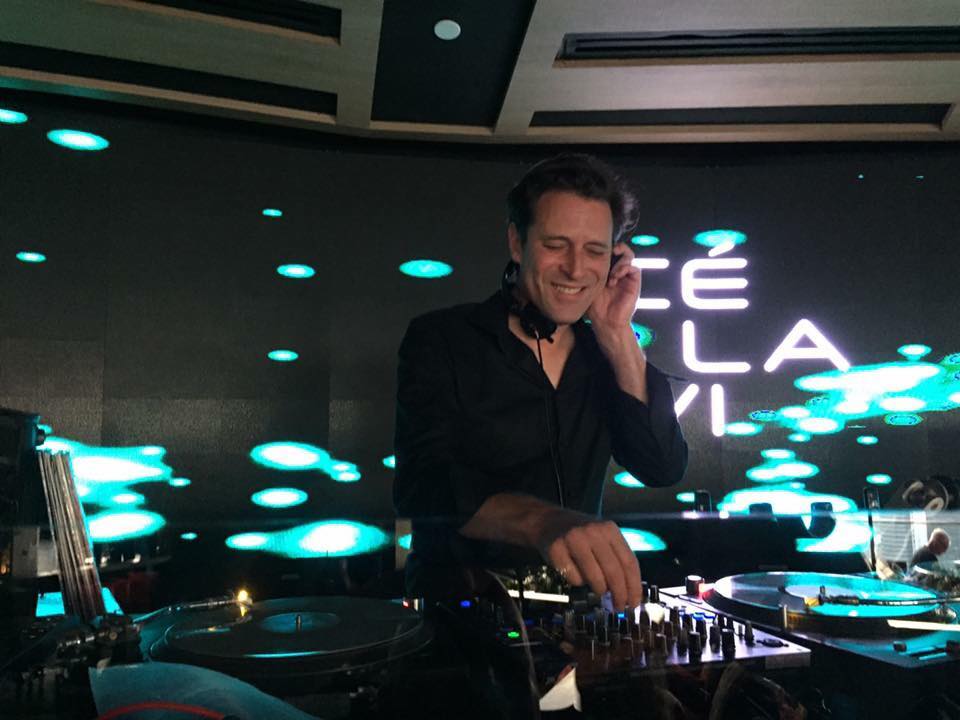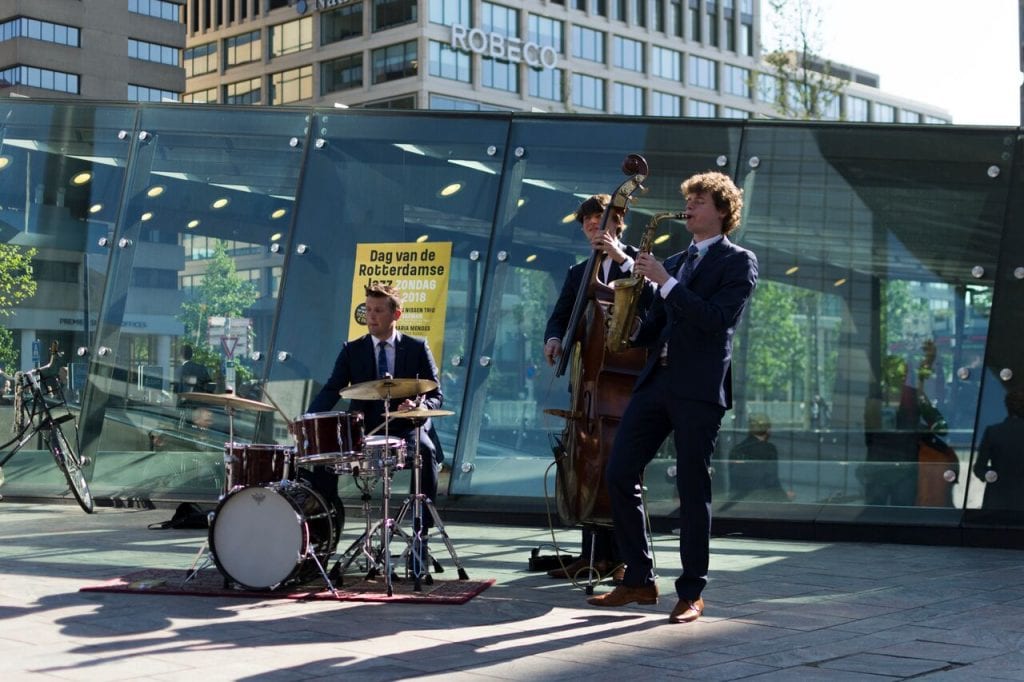 THIJS NISSEN TRIO FT. DONALD SIMOEN
The young Rotterdam Thijs Nissen Trio plays rock-hard swing, lyrical ballads and everything that touches on the Great American Songbook. The trio likes to be inspired by it and makes original arrangements supplemented with original compositions by the band members themselves, always in the tradition of their jazz heroes; Lester Young, Charlie Parker, Lee Konitz and Sonny Rollins. The trio consists of Thijs Nissen – altsaxophone, Mitchell Daamen – drums, Tomek van Leeuwen – Double bass and (especially for the Jazz Night Express) Donald Simoen – altsaxophone.
CODARTS JAZZ TALENTS
Codarts jazz talents of the Codarts Jazz department will be travelling with us on the Jazz Night Express to Berlin and back. Expect to be surprised to discover how much potential these young musicians can bring to the Jazz world of today.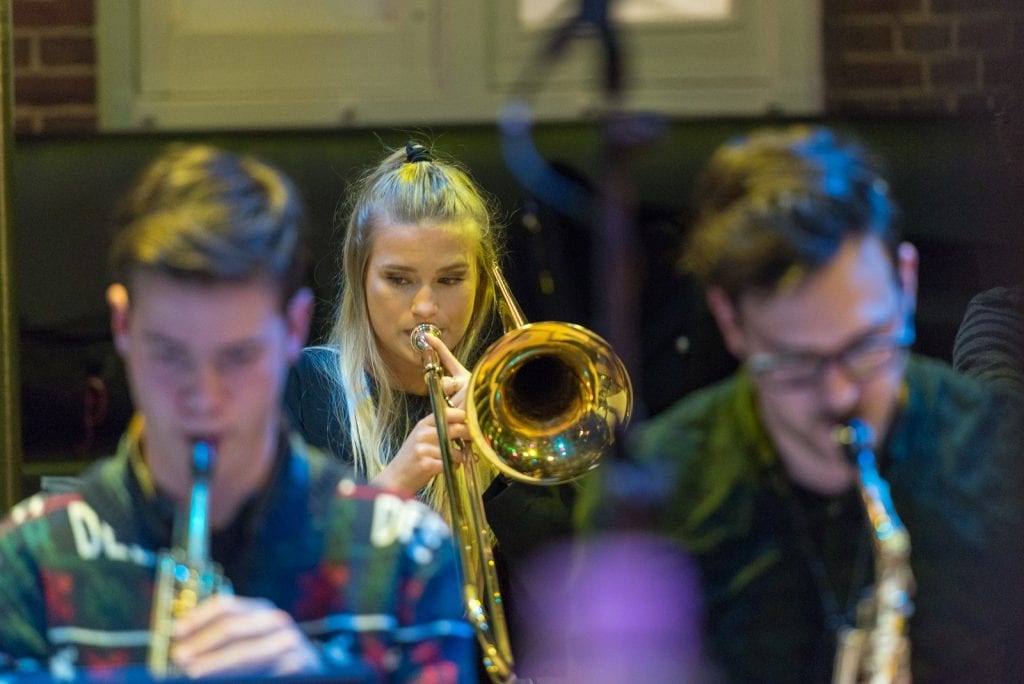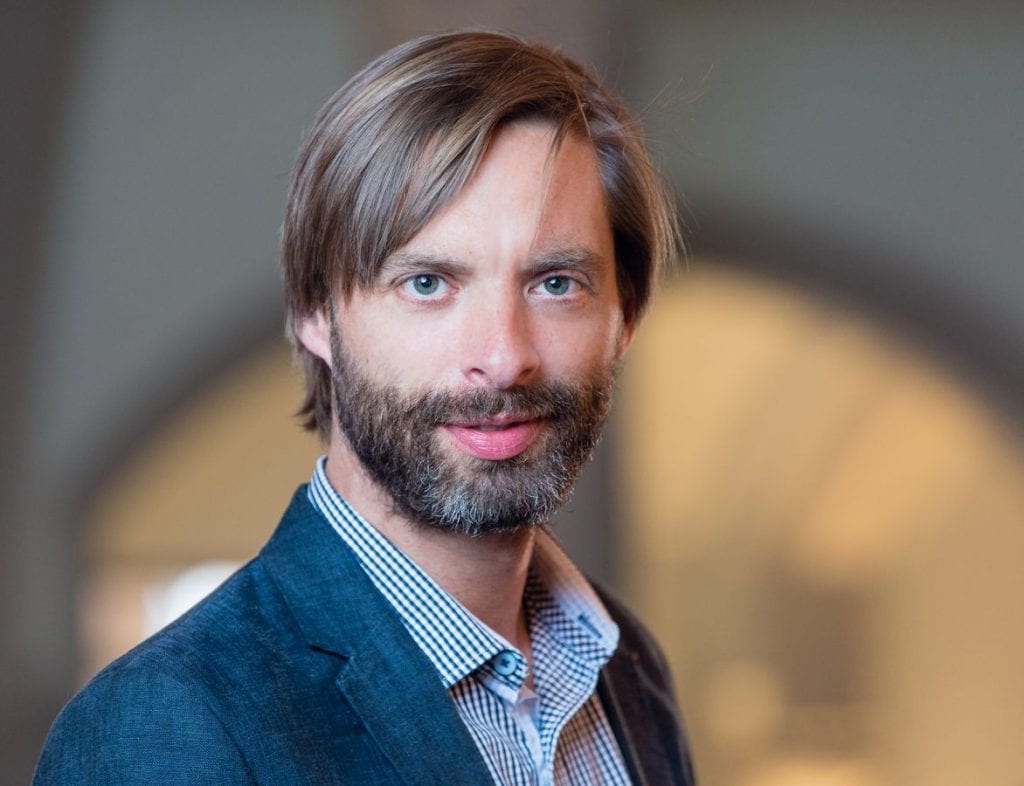 Krijn Thijs – Duitsland Instituut Amsterdam
JAZZ AAN DE MUUR – VERHALEN VAN VRIJE MUZIEK IN HET GEDEELDE BERLIJN
Swingende tonen of dampende sporen, stampende laarzen of dreunende bassen – altijd vibreerde het omstreden Berlijn. Op de spreekwoordelijke 'roaring twenties' met hun culturele 'dans op de vulkaan' volgde in 1933 een ontsporing van geweld en vernietiging. De naoorlogse stad werd het Berlijn van de Muur, van het grote wereldconflict.
Terwijl talloze wereldsterren met optredens in de Berlijnse etalage werden gezet – en vele jazzhelden onder hen –, ondermijnde steeds nieuwe 'vrije muziek' de politieke orde voor en achter het IJzeren Gordijn. Sterke verhalen over hete muziek in de Koude Oorlog: met avonturen van jazzers, rockers, poppers en punks aan de Muur.